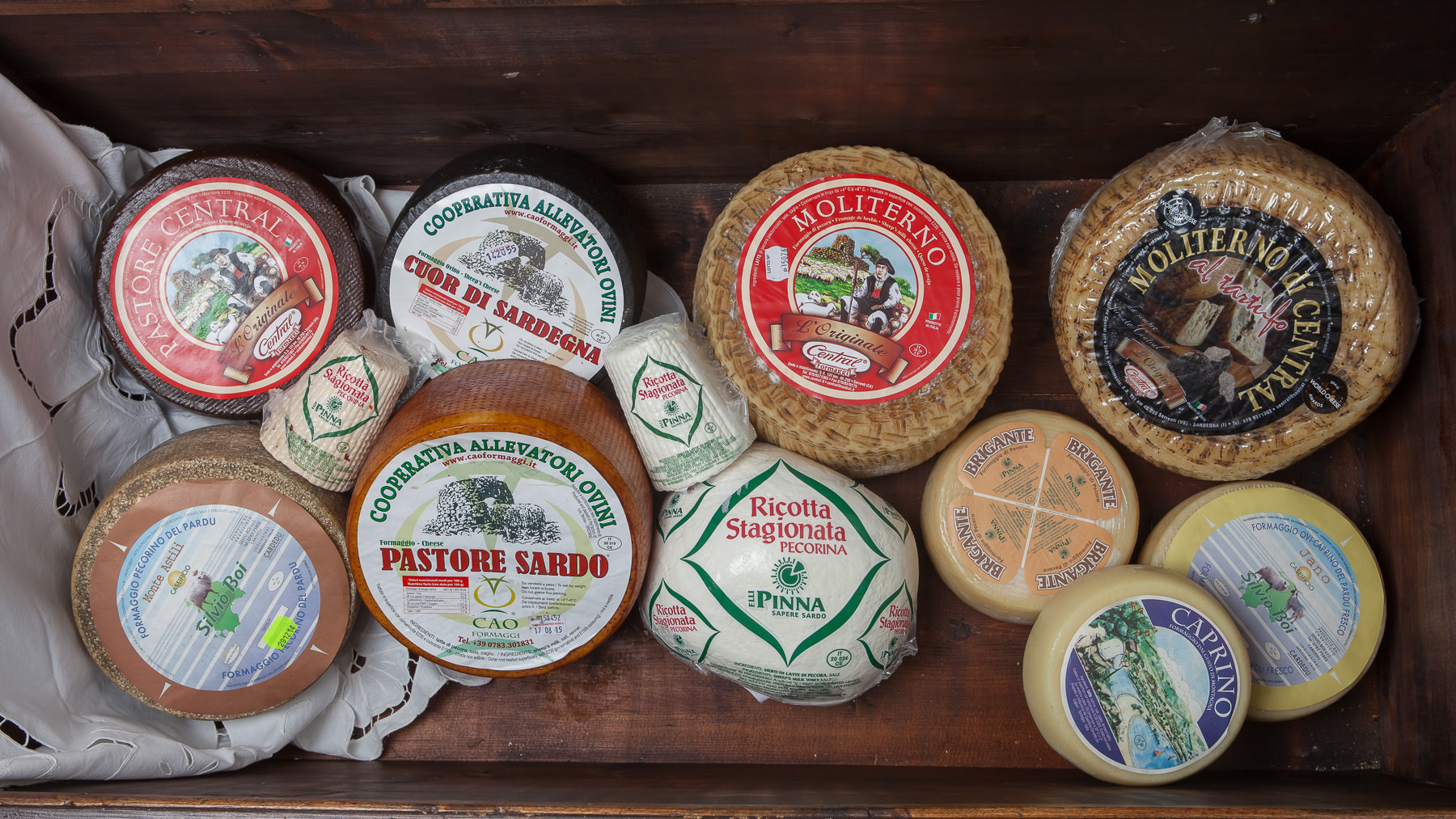 Excellencies from Sardinia
On this fabulous island pastoral tradition has ancient roots. The island boasts the most important and varied production of pecorino of our nation. The most famous is Pecorino Sardo Dop, smooth rind, firm, pale yellow color that darkens as it matures; the dough is compact with sparse and small holes, white tending to straw in the more mature forms.
Among our range of Sardinian cheese we offer Pastore Sardo and the Cuor di Sardegna, also the Moliterno, the Brigante and the seasoned Ricotta Pecorina. All made of sheep milk.
Features
Cheese: Pecorino Sardo
Type of Milk: Sheep milk
Area: Sardindia
Pairing Wines: Carignano del Sulcis Rosso doc, Cannonau di Sardegna doc
Garrone Ugo & C. Srl
Prodotti Caseari
P.IVA: 01774490013
Via Aosta, 78 E • 10154 • Torino
T. +39 011 248 74 09
F. +39 011 248 73 48
M. +39 335 48 53 13
Mail: gargor@tiscali.it
Qualità e Competenza
Assicuriamo da ormai 3 generazioni professionalità nella distribuzione dei prodotti caseari, senza tralasciare l'attenzione nella selezione dei produttori assicurando un prodotto eccellente.